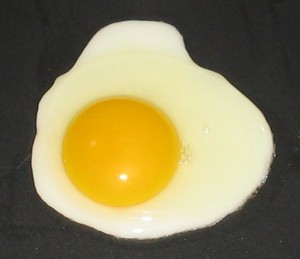 The simple, lowly chicken egg. Tasty. How many cells are there in the egg of a chicken? Many eggs have only one cell. Surely one of these beauties can't have just one cell, right?
There are many seemingly silly things in actuality we'd love to know about. You know that statement is true. But consider, now, the lowly egg. How many cells (the building block of any organism) are in a simple egg?
I Mean a Chicken Egg – Really!
The female gamete or egg cell for most species is generally quite small, being no larger than a pencil point. Oddly enough, the large, edible egg of a chicken consists of just one single, solitary cell. Quirky!
Note: You might also enjoy reading The Y-Chromosome – Is It in Danger?