Here are some images of the area along Route 29 (Thomas Nelson Highway) associated with the suspect charged with abduction in the case of Alexis Tiara Murphy, aged 17, in the Lovingston, Nelson County, Virginia area. These images were taken from Google Maps.
First, here's the area of the last photograph of Alexis Murphy taken on August 3rd at the Liberty convenience store.
The Liberty convenience store and gasoline pumps are located at the upper center portion of the image. Note that 56, which crosses Rte. 29 or Thomas Nelson Highway, turns into Callohill Drive.
Now North is upwards in this photo. As you travel north, it isn't long before you find yourself driving along the right in the next photo, which shows the driveway of the property of the purported abductor. The white auto in the image has nothing to do with the case, but it is right at the location of the property.
An aerial view of the property is seen in the next image, also a Google Maps image.
The images taken were not taken by me, as one might expect, as the FBI and other authorities would not appreciate my visiting! They are all Google images. I might say, however, that I'm pretty certain I have seen the suspect before, though where or when, I do not recall. He is the kind of man one does not much notice.
Please note that the car in the image may merely have been a visitor, and may not have been owned by the abduction suspect, Randy Allen Taylor.
A photo of the suspect released to the public is seen last of all, Randy Allen Taylor. One website says he has lived in Charleston, South Carolina, Charlottesville, Virginia, Fort Walton Beach, Florida, Ruckersville, Virginia, and Lovingston, Virginia.
At this time, Mr. Taylor has been charged with abduction only, despite the fact that he was questioned concerning the abduction of Samantha Clarke, which never came to trial. An article covering that topic in detail may be seen online in Charlottesville's The Hook.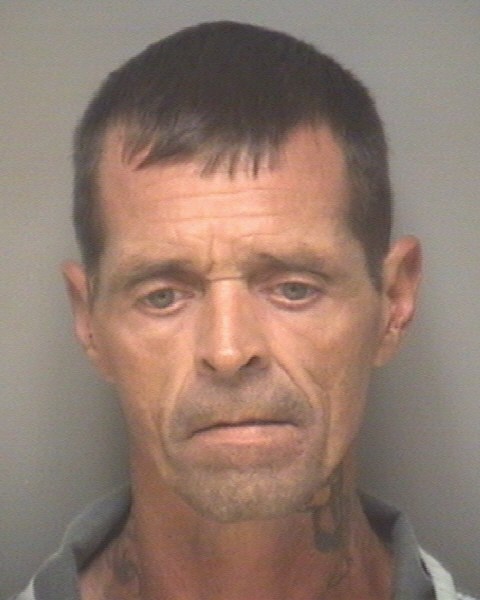 Do you know this man? Do you know of any suspicious behavior? If so, authorities want to hear from you.