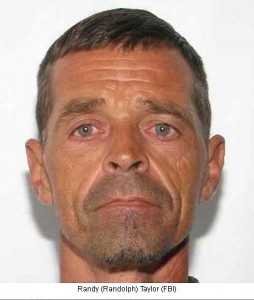 The disappearance and murder of 17-year old Alexis Tiara Murphy from Nelson County, Virginia, which occurred on August 3,2013, has, of course, been solved and resolved. Perpetrator Randy Allen Taylor of nearby Lovingston was convicted and put behind bars.
Alexis Murphy's cellphone was located early in the investigation. The FBI originally would not verify if it was from the collection of those cellphones found on or in the vicinity of the Taylor property. The important question was, however, what calls had been made from it?
Would any of those calls point to or from the suspect? It remained to be seen. Here, however, here was my take on the matter…
My Take
At the time of the incident, I was unacquainted with either Alexis Murphy or Randy Taylor, although I have since met Alexis' father's mother, Dorothy Brown, as well as relatives from the maternal side of the family. I am familiar with local life. In addition, I visited Alexis' twitter account. I read her postings.
I also read media accounts of Taylor's activities in connection with the "Ultimate Bliss" bookstore. At almost the exact time Taylor was at the store, Alexis was posting that she was leaving to go to "the burg" (Lynchburg) in Campbell County, about a half-hour south of Lovingston.
Taylor's Activities—My Guess
It is my guess Taylor returned to Nelson County to watch the videos obtained from the bookstore. Assuming those videos were perhaps twenty minutes long, he would have had time to watch one or two before he went to the Liberty convenience store name now changed and gas station, when he crossed paths with Alexis Murphy.
It is my guess he had not phoned Alexis. It is also my feeling Alexis never called him. It's not beyond reason he might have been "worked up" from viewing the videos and determined to abscond with the first good-looking girl he could.
Phones Other Than the One Belonging to Alexis Murphy
So what? If that was the case, authorities couldn't find much on Alexis' phone to implicate Taylor. However, however, however…
Why was so little said about the other phones found at the scene? Might they contain conversations of Taylor with the additional girls unaccounted for? Will we never learn more concerning those phones? I suppose that is up to the authorities.
Note: You might also wish to read Executed Innocent? Poison Dismemberment Murder