What is the Royal House of Stewart?
The Encyclopedia Britannica teaches us that the Royal House of Stewart was a family of Scotland, later in England, that dates back to 1371, ending with the death of Henry, Cardinal Duke of York, in 1807.
Now I am not British—nor am I directly related to the House of Stewart. I was born in New Jersey of quite ordinary (if interesting) roots. So how can I claim there is a connection between myself and the House of Stewart?
The Author's Mother
I am an avid enthusiast of genealogy, the pursuit of the family tree. I have been heavily involved in climbing that tree for nearly twenty years. One branch of the Ayres family, my tie-in (through my mother) with the Stewart name, involves the well known historian, artist, and photographer George Bucher Ayres. His brother Jacob (more commonly known as Bucher Ayres) married into the royal house.
Jacob Bucher Ayres
Jacob Bucher Ayres offers a degree of historical significance in his own right. He was given an appointment by Daniel Webster, that lead to his involvement in the Webster-Ashburton Treaty of 1842. Later, he was made an Aid-de-Camp with the rank of Lieutenant Colonel, by Governor Wm. F. Johnston of Pennsylvania. More information concerning Bucher (and a photograph) can be seen on The Rawn Journals website, cited below.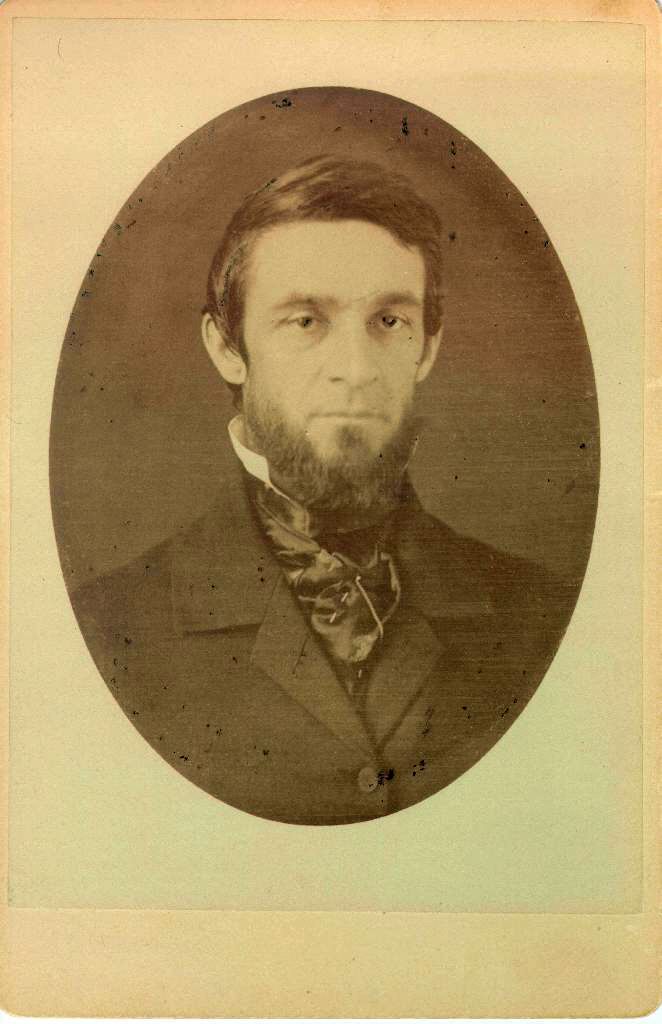 Yet, it is not Bucher Ayres but his wife who is the focus of our attention. Bucher Ayres married Jane Alice Lyon on 11 April 1854, at the Spruce Creek Presbyterian Church in Huntingdon County, Pennsylvania. Jane had been born at Pennsylvania Furnace in that same county.
Her father-to-be, John Lyon, had formed an iron-works company with Robert T. Stewart, which later, through company sales transactions, became Lyon, Shorb and Company. The Shorb name cam through a partnership between John Lyon and Anthony Shorb. Afterward, they invited one David Stewart to associate with them. David had a sister, Margaret Agnes Stewart, who later became John Lyon's wife. Hence, there is a Stewart to Ayres connection.
Jane was born 24 March 1829. Her photo is attached to this article. It was surely taken by Bucher's brother, George, mentioned earlier, and was found by the author in Arizona. This is the final resting place of another family member who apparently had owned it. The move to Arizona seems to have been due to the dry climate. A family member who had been in World War I had been exposed to mustard gas.
Even a quick glance at the photograph reveals Jane Alice Lyon Ayres was not a weak willed person, but was of strong character. It may also be noted she was well to do and was quite attractive.
Connecting Jane to the Royal House of Stewart

In searching for additional family info, I posted in online forums and had searches done by those with data CDs or print publications, including libraries or other institutions. Then one day, an individual contacted me in connection with a document of great age. It was written by Bucher Ayres. In it, his wife's lineage was spelled out in great detail.
Unhappily, it had fallen earlier into the hands of another interesting person who may have been a relative, Minnehaha Finney. The author was given a photocopy of the document and transcribed it for online viewing, being careful to note the portions that had been tampered with by Ms. Finney.
The document should be of great interest to Stewart researchers: The History of the Stewart Family, by Bucher Ayres of Philadelphia, Penn., 1876 [Annotations by Minnehaha Finney. Copyright, Vincent Edward Summers, October 10, 2000].
Note: You might also enjoy R.M.S. Titanic, the Wideners, and Me
References:
← Back to QS Non-Science
← Home